Longer days, warm afternoons, quieter pistes… there are plenty of reasons why you should enjoy an end-of-season ski trip this winter. Here we match our remaining accommodation availability in Les Gets, Courchevel and Val d'Isere with those all-important springtime holiday dates to help you coordinate a superb end of season trip to the mountains with Alpine Residences.
---
---
Celebrate Springtime in Les Gets
The final week of the season in Les Gets heralds a celebratory atmosphere across the village. The pistes are still in excellent condition, head out early each morning to make the most of the freshly groomed snow. Spend an afternoon on a long lunch from the comfort of a sun-baked terrace. Les Gets does springtime beautifully!
Featured accommodation: Kinabalu Penthouse 27 - Arrive 25th March for 7 nights - €3140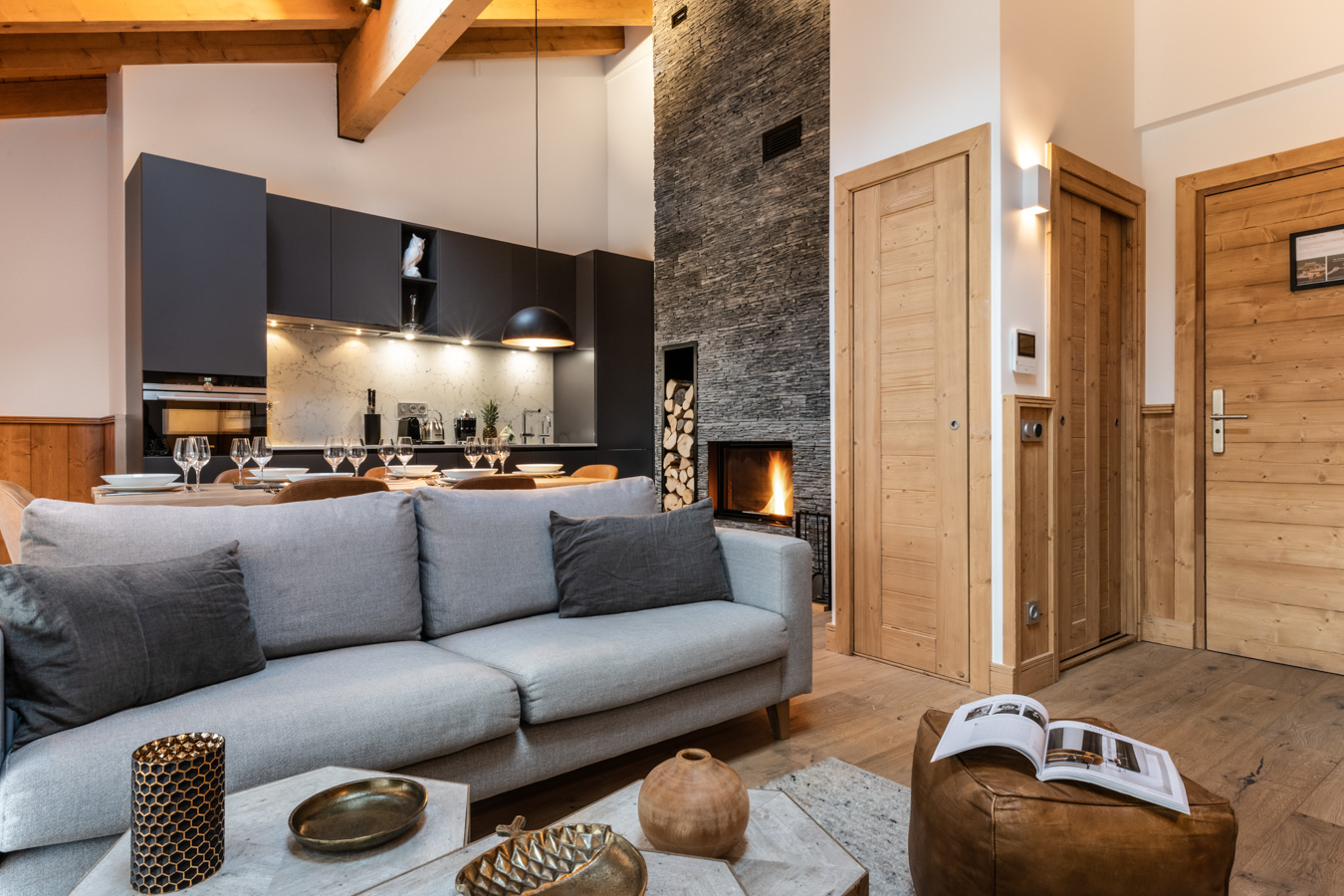 End the season in Les Gets with an exclusive stay in one of our most beautiful penthouse apartments. Packed with luxury from top to bottom, Penthouse 27 accommodates seven guests in three bedrooms with two bathrooms. It offers stunning views across the rooftops of Les Gets and is just a short walk from the restaurants, bars and cafes of the village. The balcony is the perfect spot on which to soak up some springtime sunshine before enjoying wellness treatments and experiences in our dedicated on-site spa. Check availability at Kinabalu HERE.
Featured accommodation: Annapurna A002 - Arrive 1st April for 7 nights - €2860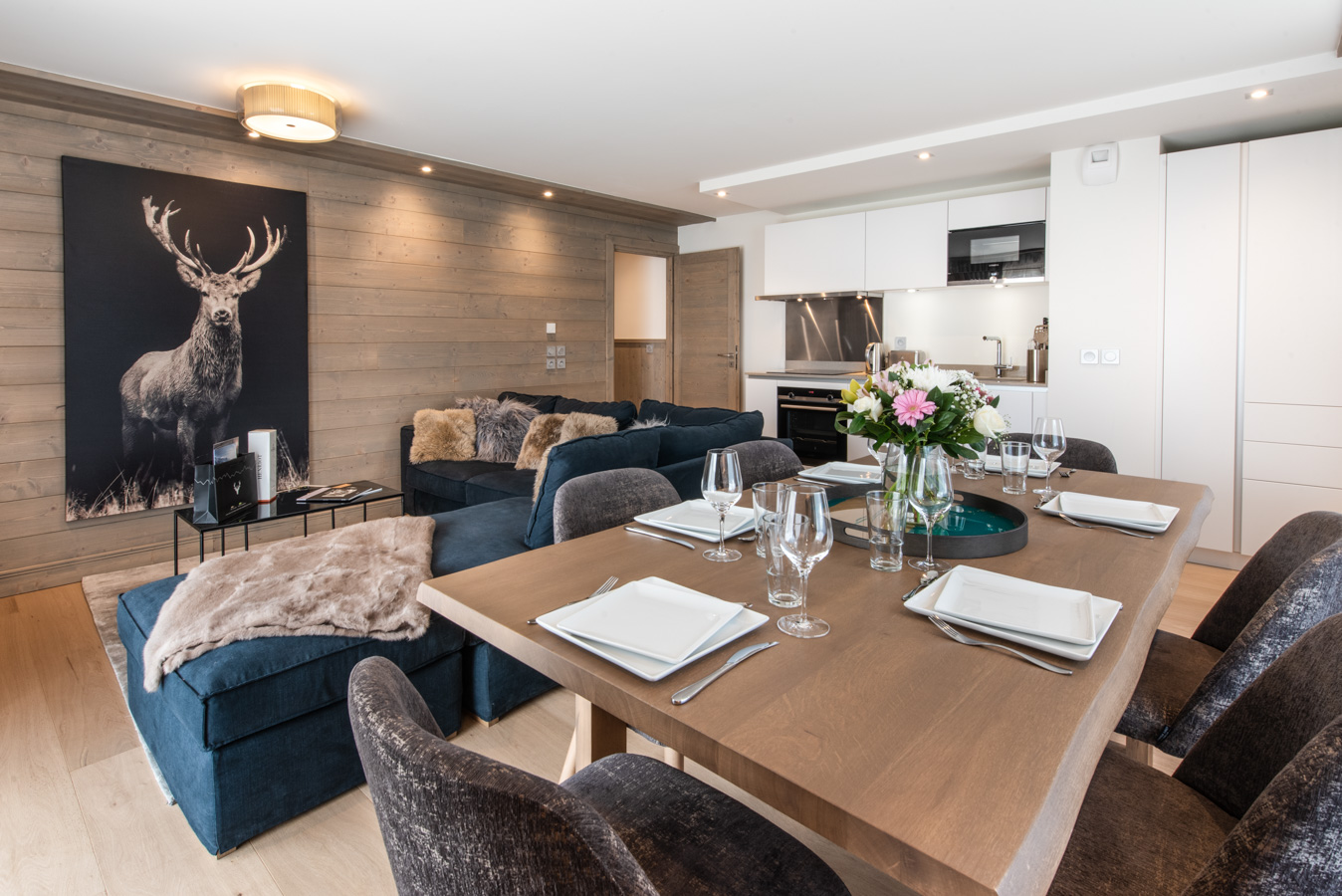 Perfect for small groups, apartment A002 spans 80m2 and comfortably accommodates up to six guests in three bedrooms with three bathrooms. The best thing about this spacious apartment is its furnished terrace, located on the ground floor of the Annapurna residence. With the warm spring days you're sure to enjoy the opportunity to relax outside after a day on the slopes. Annapurna is also home to an exclusive wellness area, two on-site restaurants, a ski shop and a highly experienced team, ready and waiting to welcome you. Discover more here.
---
Courchevel is Ready & Waiting
Courchevel has one of the longest winter seasons in the French Alps, with the ski lift continuing to turn until 23rd April 2023. This gives you plenty of time to enjoy the exceptional snow conditions at altitude, with the accompaniment of some sunshine, of course. Live concerts, art exhibitions and amateur ski races pack the end of season events calendar in Courchevel.
Featured accommodation: Manali Lodge Dablam Suite - Arrive 8th April for 7 nights - €9090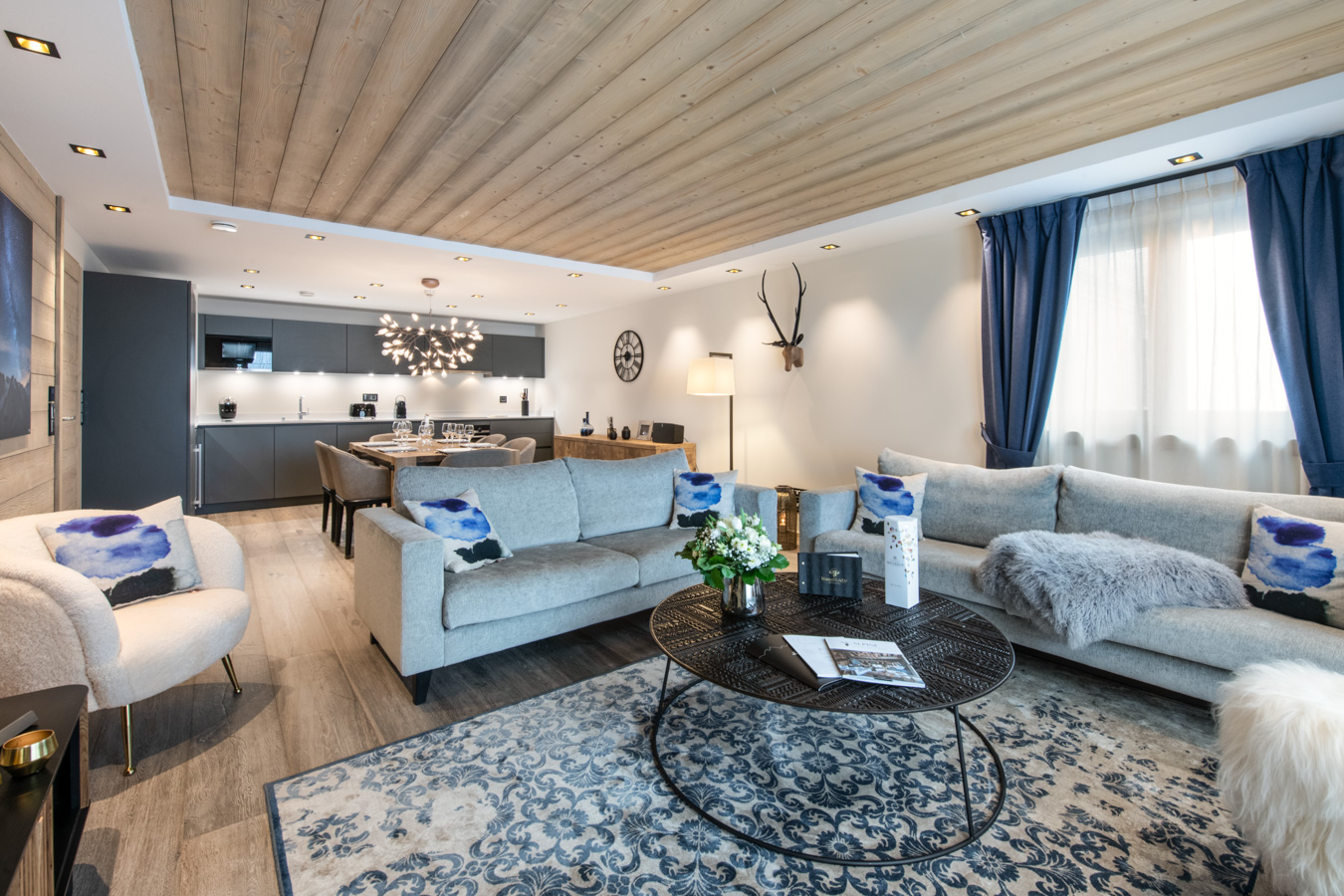 Manali Lodge is one of the most exclusive addresses in Courchevel and is situated directly on the piste, making ski holidays easy. Our Dablam suite welcomes six guests in three bedrooms and offers optimum luxury for all. Interiors are cosy and contemporary and there's a furnished terrace from which you can enjoy the sublime surrounding views over the slopes. Standards of guest care at Manali Lodge are exceptionally high, guaranteeing you an unforgettable end of season ski break in Courchevel. Discover Manali Lodge here.
Featured accommodation: Keystone Lodge C03 - Arrive 8th April for 7 nights - €4040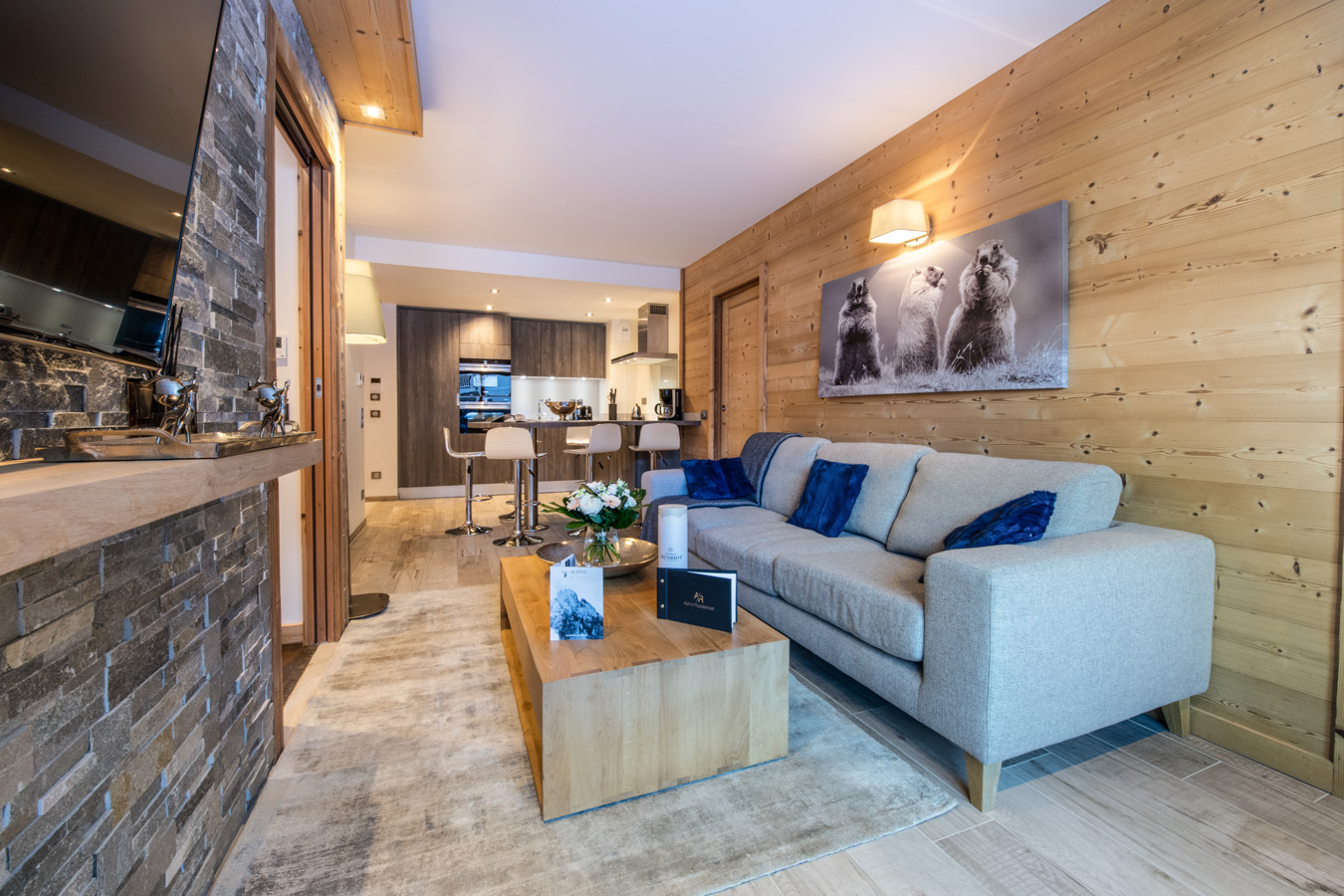 Take advantage of this exceptionally designed apartment, located on the second floor of this well-positioned residence in Courchevel Moriond. It comfortably sleeps six guests in three bedrooms with two bathrooms. The total space here spans 63m2, which means there's enough room for everyone in your group. As you'd expect, there's a well-appointment balcony, complete with dining furniture and views across the village. Take a moment to relax in the warmth of the spring and soak up the refreshing mountain air. Find out more here.
---
Val d'sere still going strong!
Some of the highest altitude skiing in the French Alps can be accessed with Val d'Isere as your base, making the resort a firm favourite, right until the end of the official winter season. The heart of the village continues to beat in Val d'Isere and you'll discover a warm welcome alongside the warm sunshine during these final days of winter. Expect end of season apres parties on the pistes and in the bars to further enhance your holiday.
Featured accommodation: Alaska Lodge Apartment 3 - Arrive 15th April for 7 nights - €4750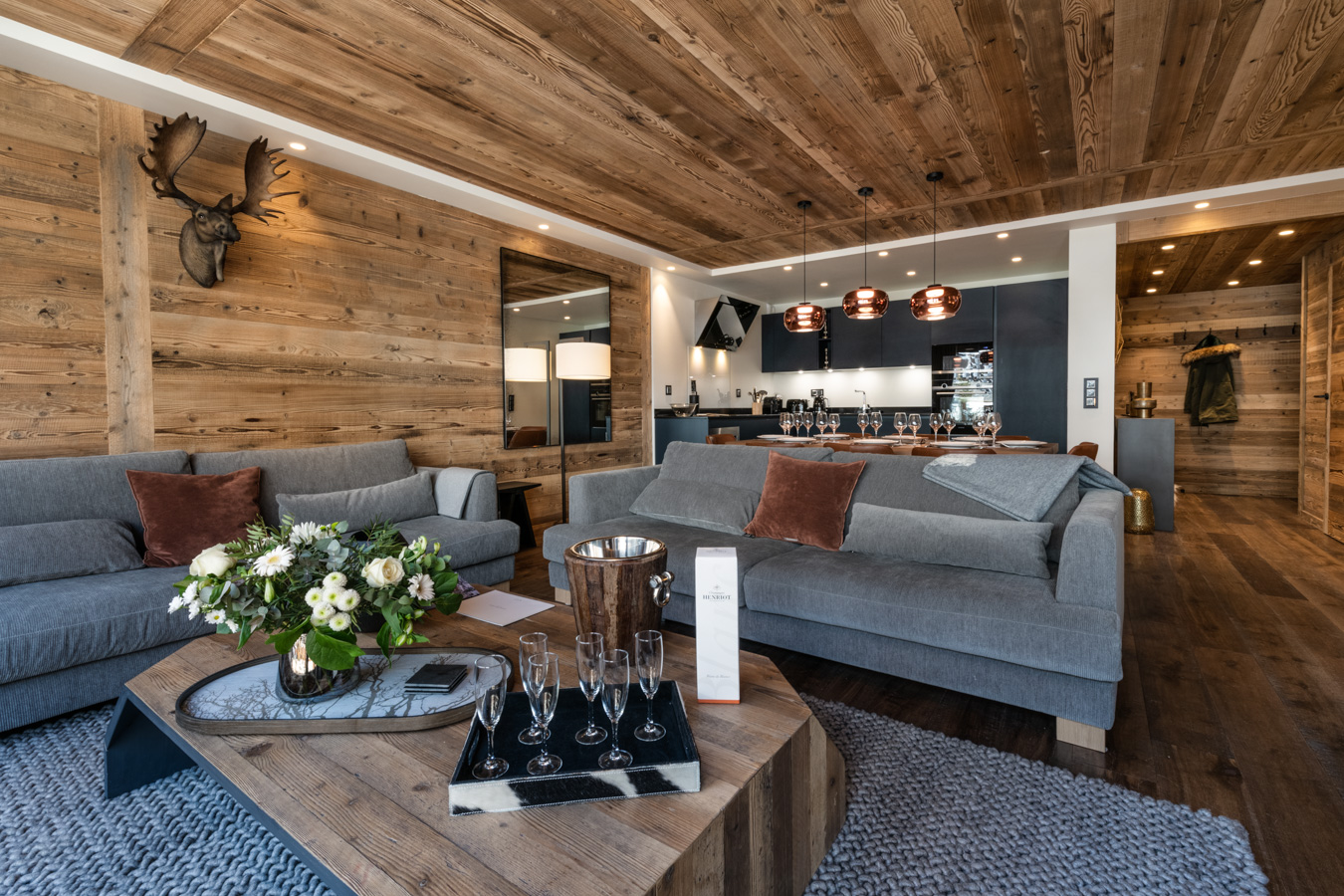 This large apartment spans 98m2, making it perfect for groups of up to eight people. There are three bedrooms, an open plan living space and the perfect springtime terrace. Imagine long, warm afternoons in your own private hot tub, overlooking the village and the surrounding peaks. Apartment 3 also features a well-equipped kitchen for those who like the flexibility of a self-catered holiday, there's also lots of storage and underground private parking too. Head here to discover more.
Featured accommodation: Vail Lodge Apartment B12 - Arrive 15th April for 7 nights - €8790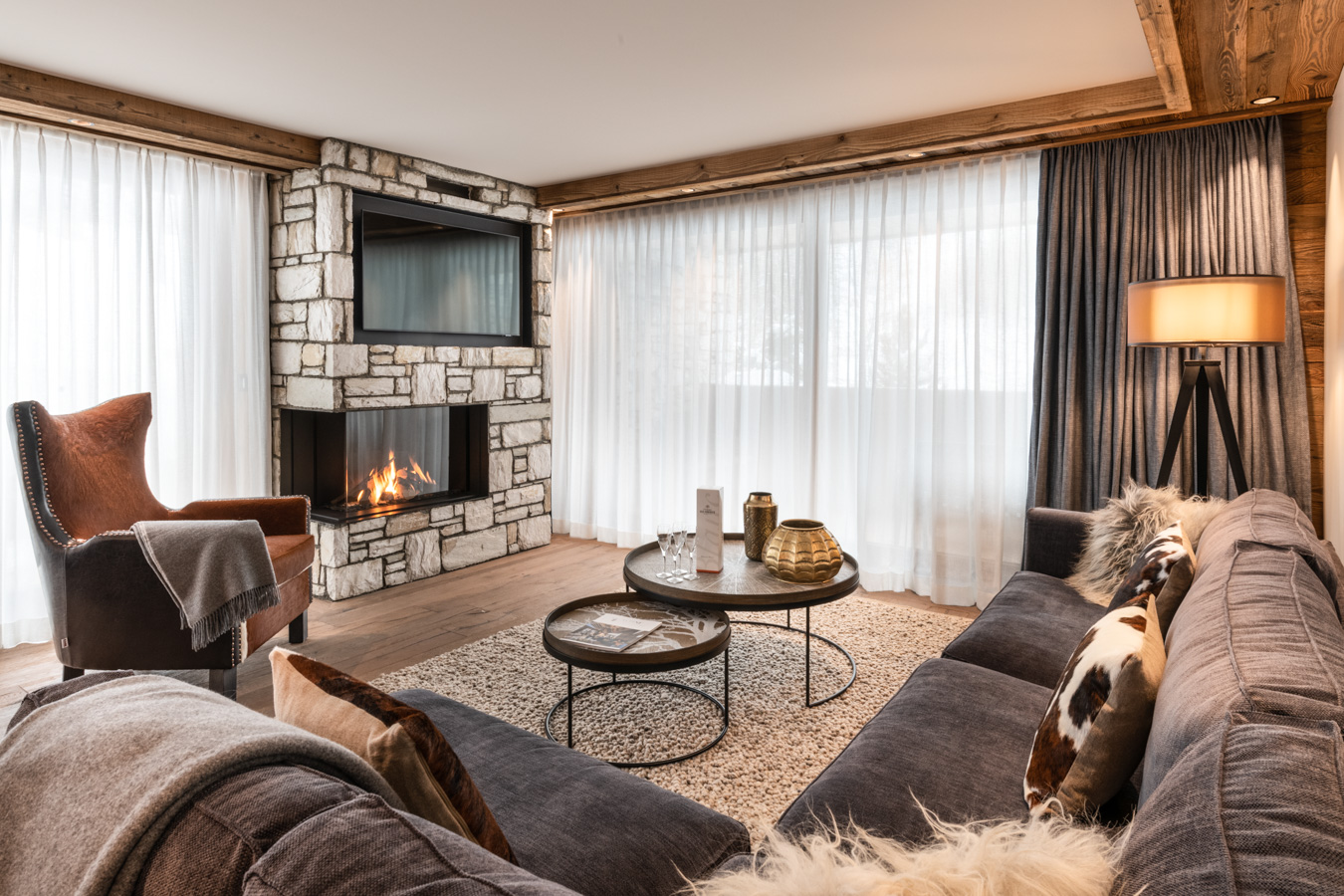 Newly introduced for the Winter 23 season, Vail Lodge is an exceptional piste-side residence offering ski-in, ski-out accommodation on the Santons and épaule du Charvet slopes in Val d'Isere. The residence is in a tranquil, peaceful part of the village, making it perfect for a relaxing break. Apartment B12 sleeps groups of up to 10 people with five bedrooms and five bathrooms. The interiors are well-planned and luxurious, ensuring an end of season break to remember. There's a furnished balcony plus all of the modern conveniences you'd expect an an exclusive Alpine Residences destination. Discover more here.
The team at Alpine Residences are ready and waiting to check ou remaining availability in our luxury residences across Les Gets, Courchevel and Val d'Isere for you and to tempt you further, we're offering a huge 50% discount on all remaining availability in selected residences during the final weeks of the season. Beneft from our "final slice' offer when vou make a reservation between today and 22nd April stay for a stay between 25th March and 30th April for a minimum of seven nights.