In February the peaks of Courchevel could be viewed across the globe, as the resort hosted the prestigious FIS Alpine Ski World Championships. The event was a huge success, raising the profile of this already famous mountain destination amongst new audiences. Here at Alpine Lodges we were delighted to support this festival of elite skiing and we're looking forward to working on the legacy for many years to come.
---
Comprised of six charming, characterful villages, the resort of Courchevel sits at the heart of the world's largest connected ski area with 600km of pistes to explore. Each village includes its own unique identity, ensuring those who visit once return for many years to come. Unlike many purpose-built ski resorts, Courchevel has been careful to manage development and expansion in a sympathetic way, retaining those Savoyarde details that we all know and love.
Courchevel is also popular for its two-seasons approach to welcoming mountain lovers. Each year the resort introduces innovative, nature-based ways to enjoy the mountains, much to the enjoyment of our property owners and their guests. Taking time away from the busy beaches and the stuffy cities is a great way to enjoy your holidays to the maximum and here at Alpine Lodges we embrace this future-focused management of tourism.
Here at Alpine Lodges we've developed several high profile residences in Courchevel Moriond over the last decade. Our property owners have enjoyed an excellent return on their investment over this period, especially when they opt to rent their property via our Alpine Residences expert management team. They also tell us that they appreciate the ongoing improvements in the infrastructure of the resort, with investment in the ski lift network in addition to summer activities and events. Courchevel continues to be the jewel in the Alpine Crown and will remain so for many years to come.
Here's a summary of our current luxury property developments in Courchevel Moriond.
Steamboat Lodge - properties available from €975,000
Located at the heart of the village and just 100m from the ski slopes, Steamboat Lodge is a unique collection of 26 lodges, varying in size from two bedroom apartments to seven bedroom penthouses. Within this development we'll also include our exclusive, high-end facilities, such as a swimming pool, sauna and steam room in addition to a luxurious spa for relaxation treatments and massages. Steamboat Lodge comes complete with access to our 5* concierge team, there'll be a ski shop too and access to our interior design team to create the alpine property of your dreams. Discover more HERE, completion is scheduled for December 2024.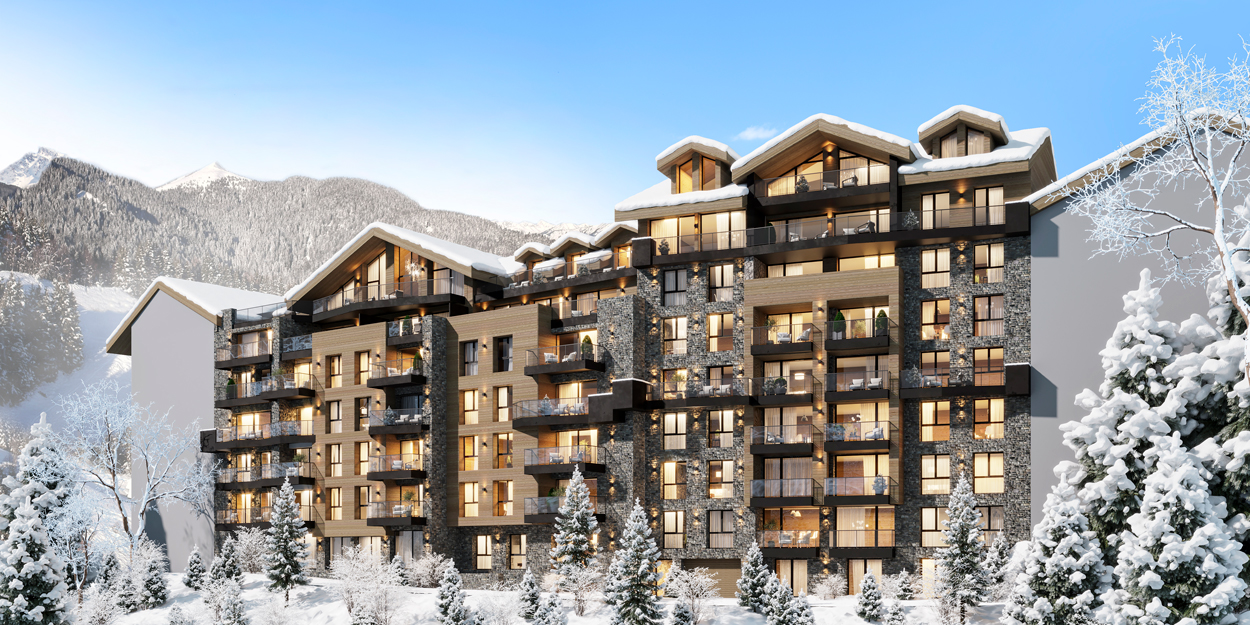 Sundance Lodge - properties available from €1,495,000
Also in Courchevel Moriond, this expansive development cascades down the slopes of the village, affording new property owners exceptional views from their properties. At Sundance Lodge you're just 150m from the slopes and within a stone's throw of the village centre. Again, we've included a swimming pool, sauna and steam room within a luxury spa development, exclusively for our property owners and their guests. Properties at Sundance Lodge range in size from three bedroom apartments to six bedroom penthouses and there'll be 43 individual lodges in total. Finishes within apartments will be to the highest specifications and externally, the hotel will be clad in traditional stone and wood. Sundance Lodge is scheduled for delivery in August 2025 and you can discover more details HERE.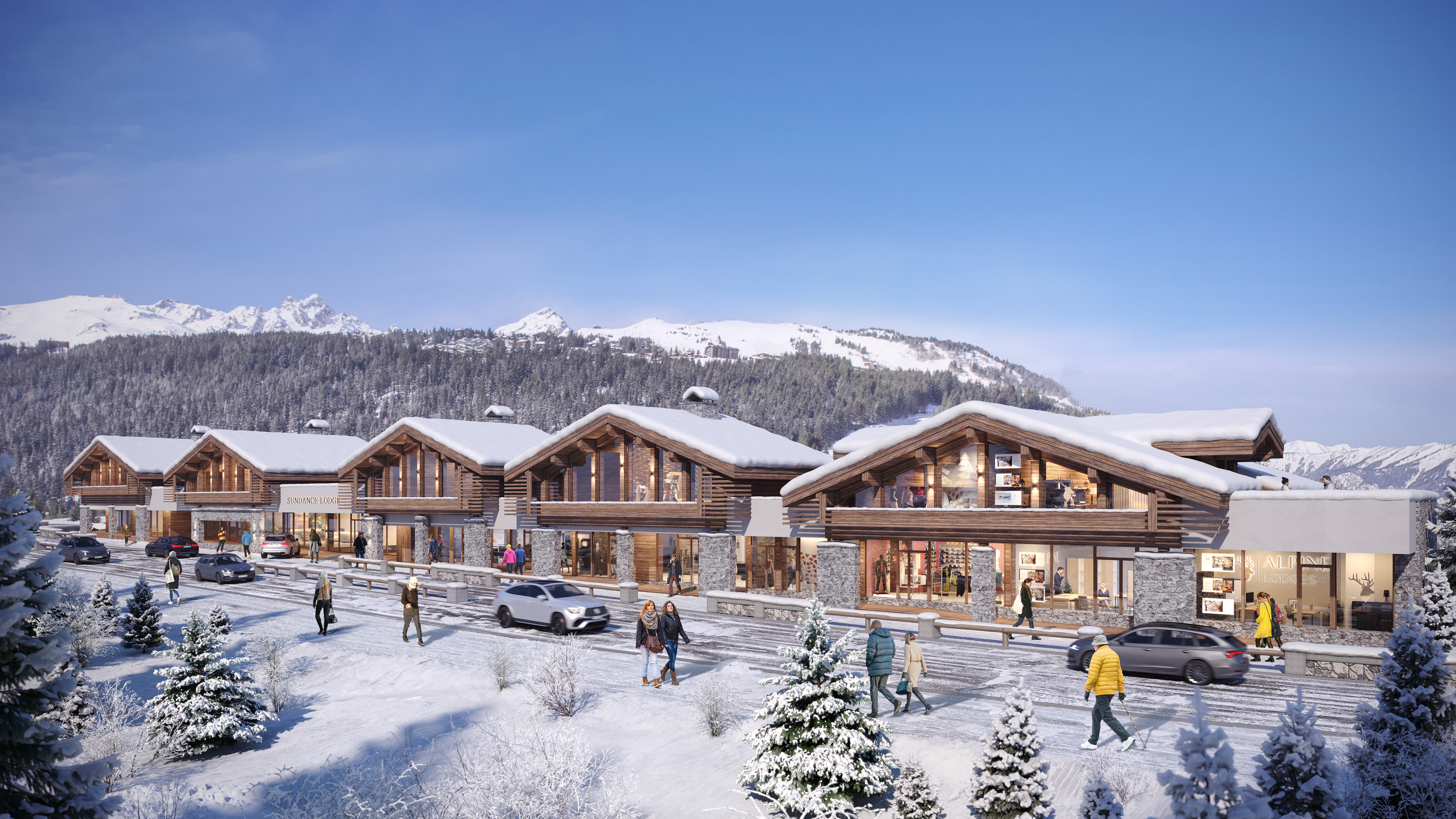 Manali Lodge - properties available from €1,817,000
This unique ski-in, ski-out development at the heart of Courchevel is already operating as a five star luxury hotel and here we offer you the opportunity to own your own exclusive slice of piste-side exclusivity. Manali Lodge is south-facing, affording each property with a maximum amount of sunshine and light. It's location on the piste, but also close to the shops, bars and restaurants of the village makes it a popular choice for holiday makers. There are 18 individual suites within Manali Lodge, ranging in size from three to five bedrooms. Exclusive extra facilities include a swimming pool, steam room, sauna and treatment rooms in addition to a gym. Our owners at Manali Lodge also enjoy convenient access to our exclusive Bistrot Manali, lounge bar, the Sushi bar Gaïa and ski room. Properties at Manali Lodge are ready for you to enjoy immediately, you can discover more HERE.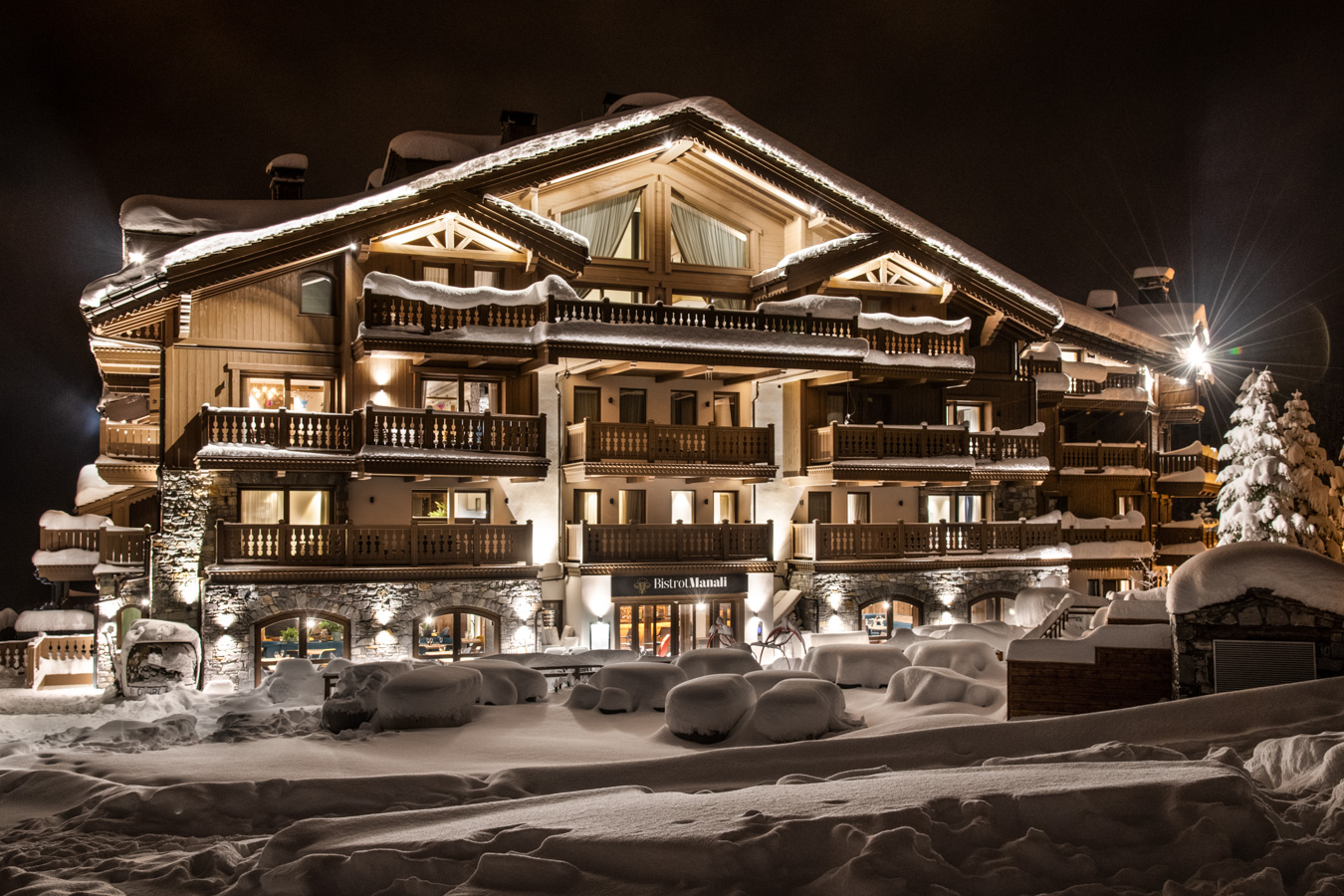 If you'd like to learn more about the resort of Courchevel, our different developments or the opportunities for a return on your investment in this superb alpine destination, contact us now.