Rest, relaxation, rejuvenation. That's our definition of a good holiday here at Alpine Residences, and we go above and beyond your expectations to help you find that holiday spirit. Whist a holiday in the mountains is often accompanied by action sports, the great outdoors and a zest for nature, we truly believe in creating a warm, cocooning environment to help you rest. Here's our formula for a balanced winter holiday that leaves you feeling restored when it's time to go home.
Your cosy apartment is waiting
Each property in our Alpine Residences collection has been arranged to make your stay as effortless as possible. A cosy, comfortable atmosphere is the foundation of each apartment and we've included all the extras you need to help you settle in quickly, from our handy welcome packs to our sumptuous beds. Kitchens are fully-equipped, giving you the option to eat-in with ease during your holiday, while luxurious toiletries and extra equipment are also included in all of our properties. You'll feel at home in an instant. Let the holiday begin.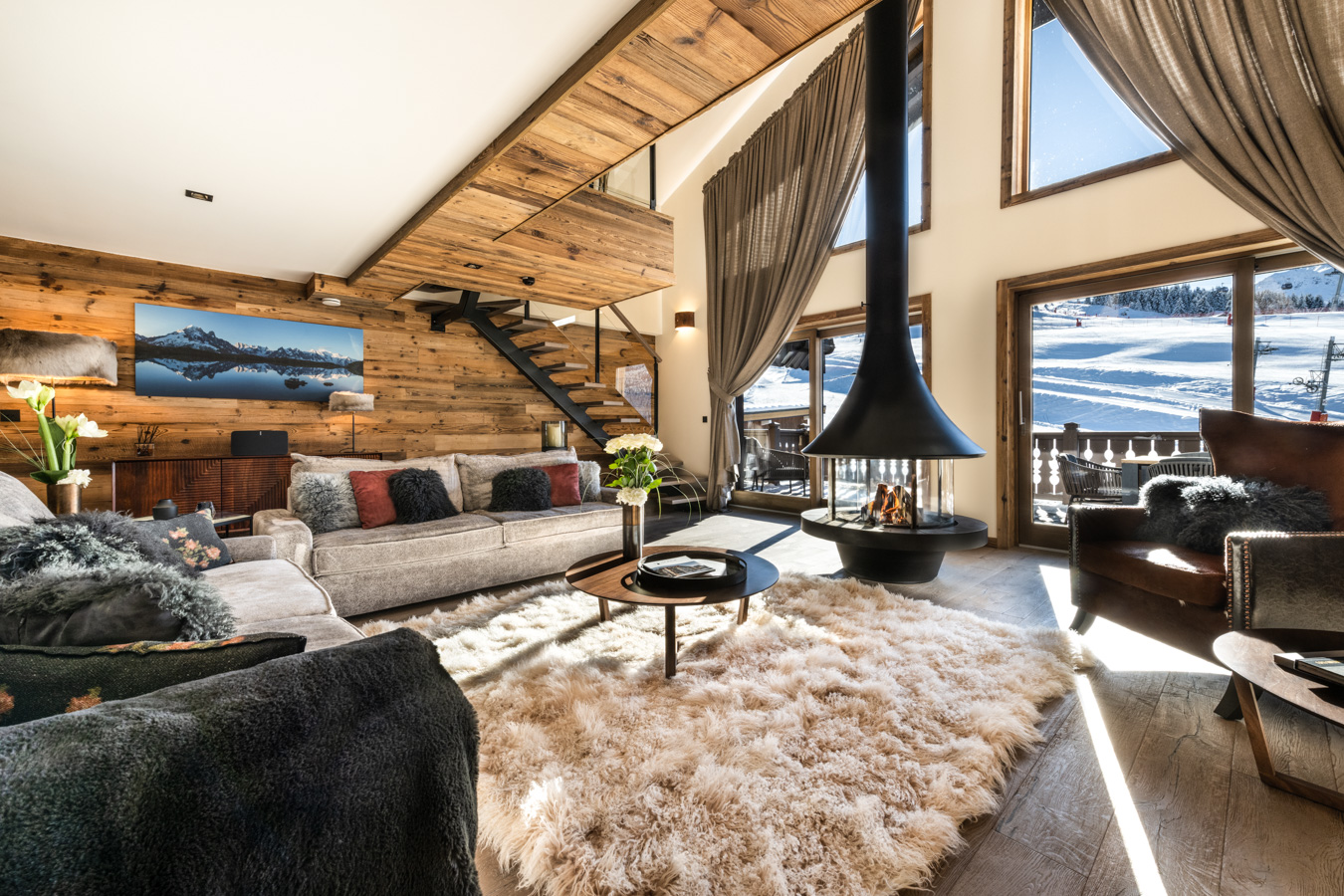 Your spa treatments are tailored
It's easy to fill your winter holiday days with exhilarating activities but don't forget to schedule in some rest time too. We've created unique and exclusive spa facilities in many of our residences to encourage you to slow down - it's a holiday after all! Our expert spa therapists have curated some of the most outstanding treatments to help you unwind, including facials, massages and more. Take your time in the swimming pool, the sauna or the hammam, you're on your own schedule now. You're welcome to call into the welcome desk at the spa in your residence to discuss your requirements with our therapists and plan your treatment schedule.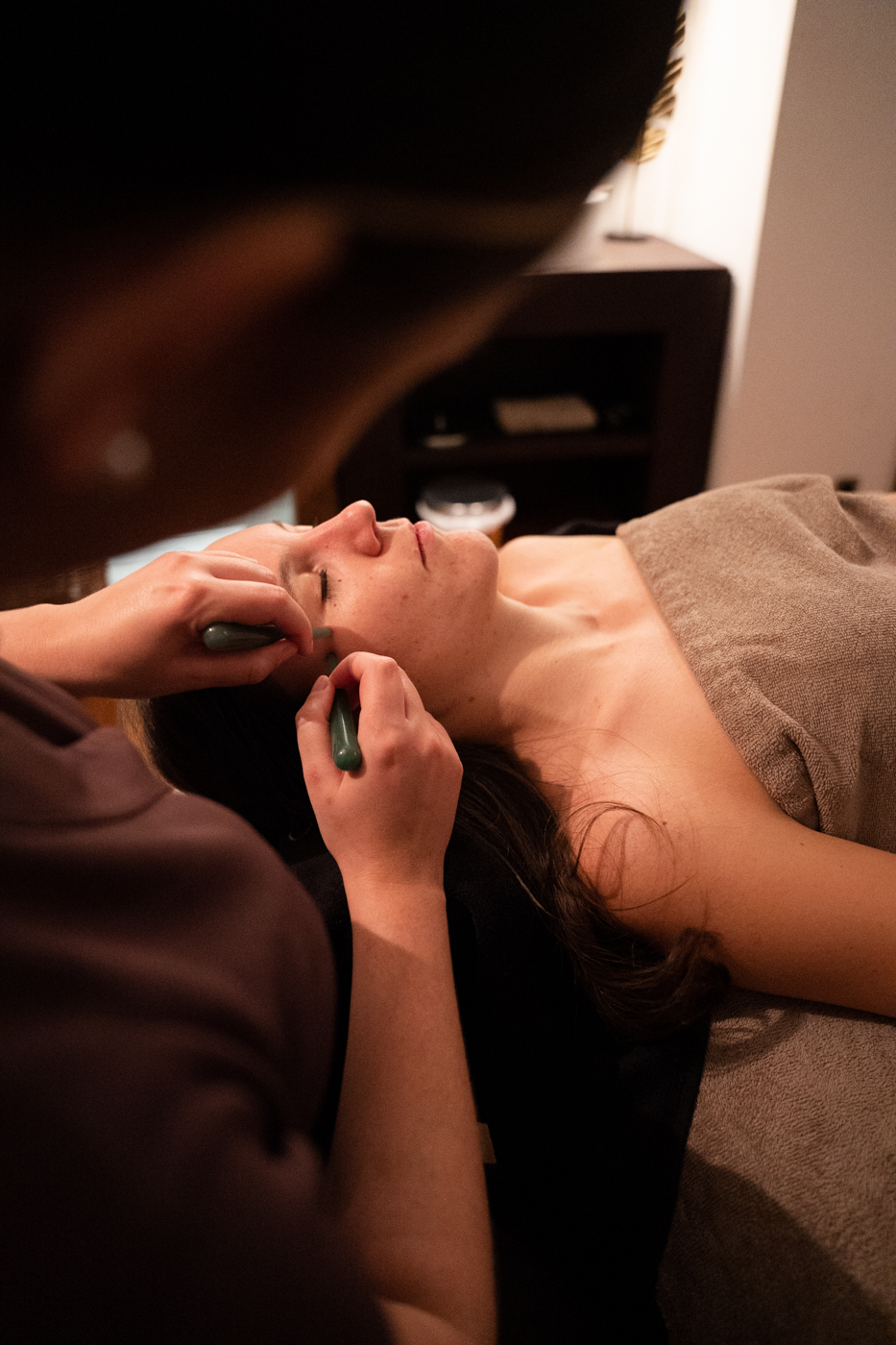 Your concierge is here to help
No one goes it alone on an Alpine Residences holiday. Our knowledgeable yet discreet team of expert concierge are always on hand to take the stress out of your planning. Whether that's finding the best family-friendly restaurant on the slopes to helping you plan an extra special occasion, they've done the research so you don't have to. We'll even share our tips on quiet pistes, snow conditions and apres-ski spots too. Our regular guests tell us that this eases their minds and takes the pressure off planning each day of their holiday.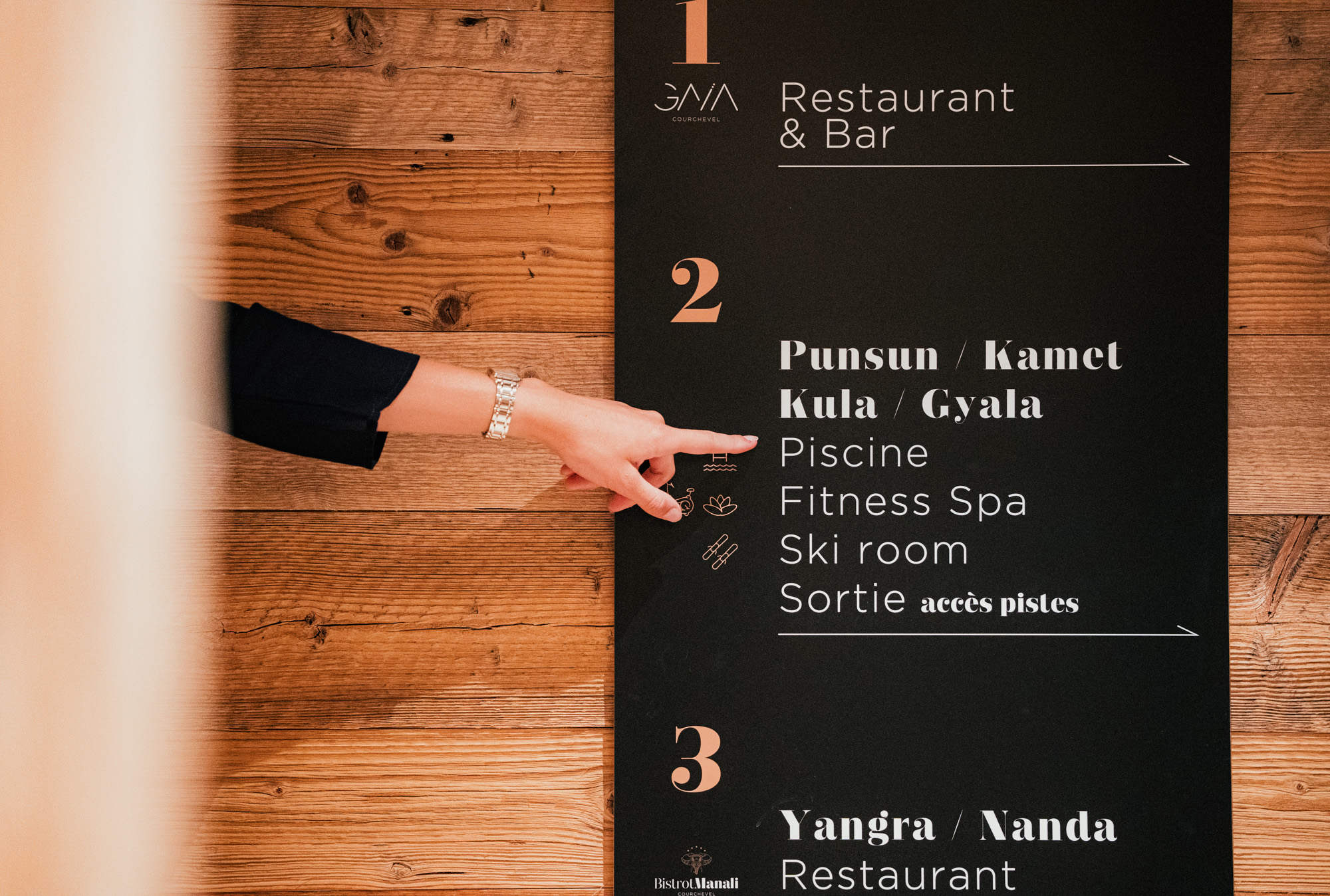 Your guide is waiting
The best way to discover the best of your ski resort is with a local guide. We only recommend the experts; those with years of experience and some fascinating stories to tell. Take the pressure off studying and memorising the piste map by following the tracks of your guide across the ski area, discovering quiet corners, secret hot chocolate stops and the very best snow conditions. Hiring a local guide often results in stress-free days in the mountains, the ones where memories are made.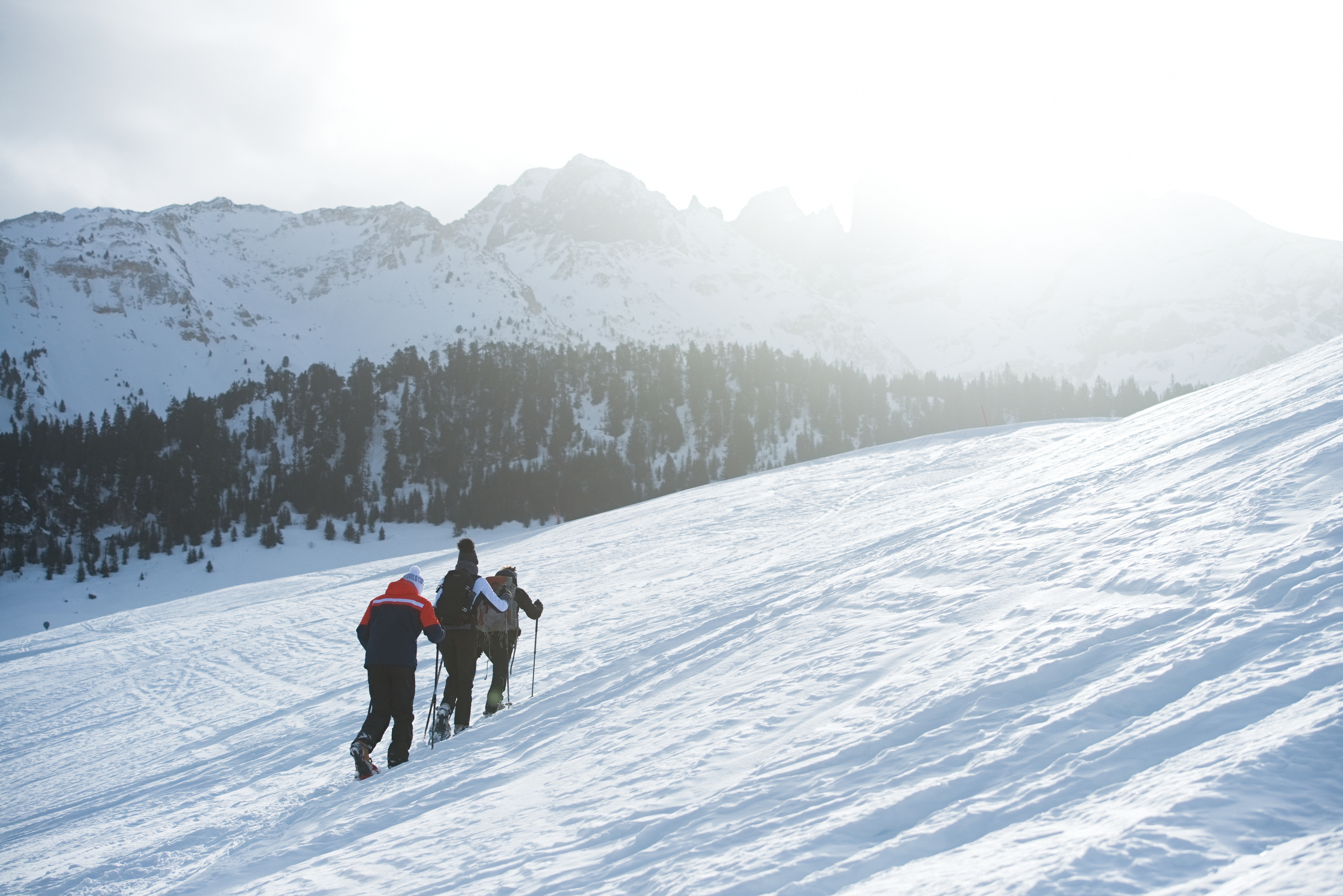 You're not just here to ski
Discover life off the slopes during your holiday this winter. Ski resorts across the Alps are evolving, offering a range of new wellness activities and events that encourage you to holiday at a slower pace. We believe this to be important for many reasons. Embracing more of what the mountains have to offer creates a new appreciation for our natural environment, with that comes a sense of calm and reflection, the likes of which you won't discover on a chairlift. Shoe shoeing is an excellent opportunity to get off the beaten track, while yoga sessions help to soothe and ease your tired muscles.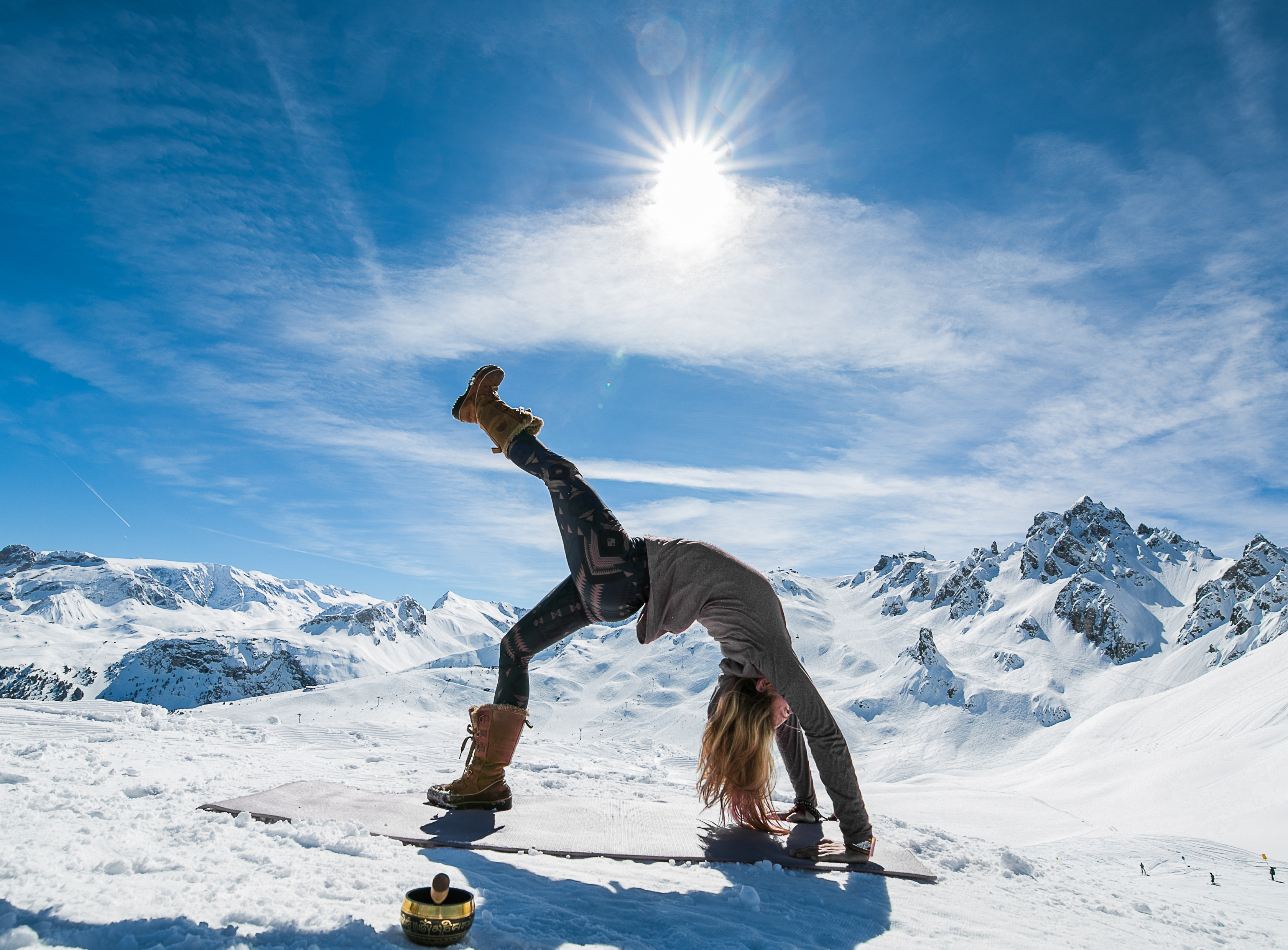 Whatever your destination this winter, we invite you to press pause, take a moment and enjoy your holiday at a slower pace with Alpine Residences. You'll discover serval options for your most relaxing winter holiday on our website.